Hello
Let me start with a short about me and short review of my activities. And to share with you ideas how I  can contribute to increase the popularity of Olybet.
A little about me:
My name is Zigmas Pekarskas. My poker nickname and name in poker community are "Brilijant". I am known Lithuanian poker player. And very know Lithuanian poker coach. The main specialization live tournaments, poker psychology and poker projects.  I have a good winning results in live poker as well as online poker.
The key of my blog and my projects is good quality content and honesty before the reader. I pay a lot of attention to communication with my fans through social networks and various projects. I have a good relationship with the main poker news portals, about me writes:
http://lt.pokernews.com/tags/zigmas-pekarskas/   [Pokernews]
http://www.15min.lt/  [15min]
Lot of attention i give to the various projects of poker, I have very active facebook community, YouTube channel, and many poker journeys during which i am filming everyfing. So here are some of my ideas on how I could contribute to the promotion the name of Olybet.
I need to mention what i can write articles and make videos in lithuanian and russian languages.   And at this moment i am working on my english language to
A few ideas on how I can help to increase Olybet popularity.
1. Video series lithuanian (and maybe in russian??) languages. With advices on how to play live poker? What mistakes poker players makes at the poker table? What to watch? What are the main tells of body language? how to spot so body language warning signs? And how to not shown tells themselves. Video will be simple on popular themes. If it would be necessary and interested I would made video for total beginners, with poker combinations, poker rules ant etc.
Videos should be filmed on Olybet poker table, or with Olybet poker cards
After video i will put links to your site, so people from youtube will find Olybet
This is some examples of similar video (not mine)
2. Olybet challenge. Travel through the three Baltic states, Lithuania, Latvia, Estonia. In each of them play some kind of Olybet tournament or tournaments serias. Shoot all trip and everything and to make video about all challenge
I had very similar project will with Triobet. I threw them the challenge via of social networks. That I will win the series of poker tournaments that they organized. I ask for poker community to share this video and this challenge to reach Triobet. more than 50 000 people saw this via facebook. And finally they get message and accept my challenge. So it was big discussion in all lithuanian poker community, poker forums, and poker news sites.
http://lt.pokernews.com/pokerio-naujienos/2014/08/triobet-prieme-zigmo-issuki-13918.htm
3.  I do not know how Olybet related to the Olympic casino. However, in Lithuania I had a very interesting challenge when I decided to go to the Vilnius Olympic casino each day to win two months rankings that they had.
Also making reviews after each week of play with my real numbers, real profit or loss. Placing videos on youtube and maintain strong communication with social networks with community.   So it is possible to repeat this challenge in Lithuania, or make it in Latvia or Estonia.
4. Also, i have a lot of people who are interested in poker, who are always asking for me to teach them how to play, people always asking where to play, how to play, where is safe to play poker and etc. So it is possible to cooperate my poker lessons with Olybet.
5. More than one years ago, i made series of video called "questions of months" So people was sending a lot of questions to me, and at the end of the month i had chosen the 4-6 questions which was more interested to discuss and made videos about them. I could start this video seria again with Olybet.
Here are one of these videos like example
Personally i am oriented in poker trips, live poker games, poker projects and poker training.
I have a lot of ideas, a lot of ambition and I can devote all of your time, do not have any other job apart from poker, I dont have a commitment to my country or to my family, so I can travel freely and indulge to projects. So I am open to all proposals.
If you have questions, please contact I will be happy to answer.
Skype: Brilijant
mail: pekarskas@gmail.com
At the end i want to tell a little about my blog with numbers.
About Blog:
Blog is well know by Lithuania poker players.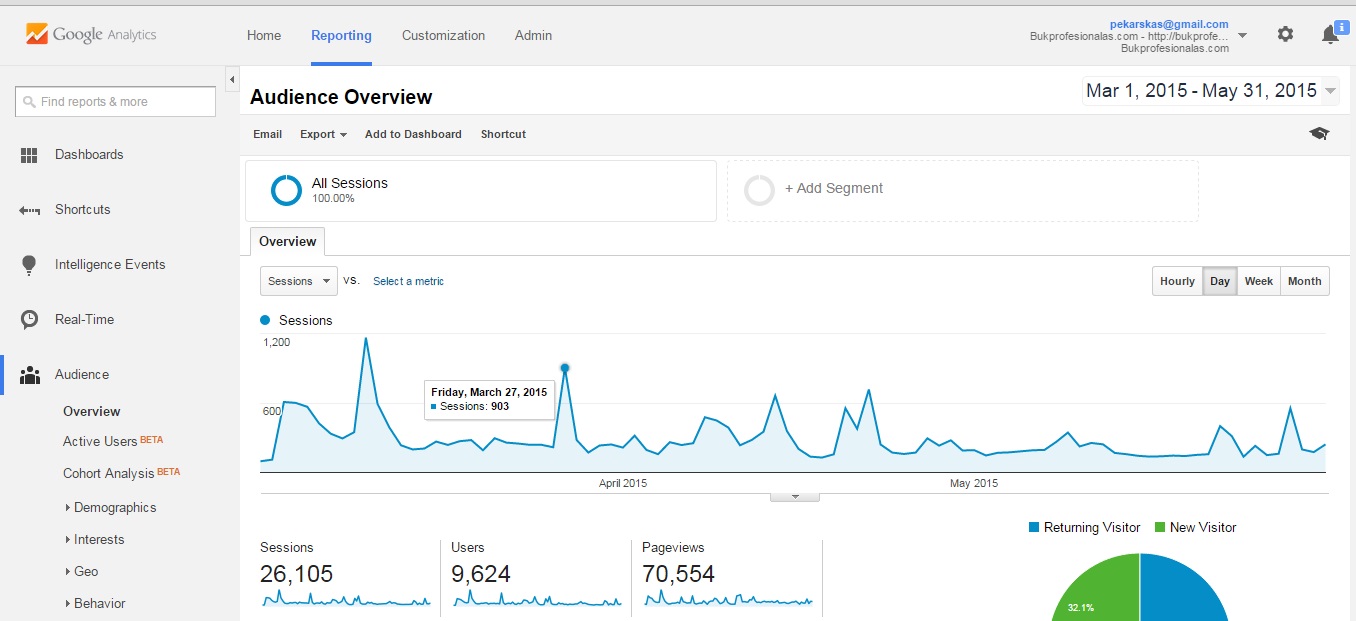 In a casual day ~200 unique visitors, but when I am publishing new articles or videos traffic jump up to ~500-1000 unique visitors.  My key is good quality content,  I have a lot of good articles written by myself about poker psychology, strategy and poker travels.
It helped for me to create a image of reliable poker player and poker trainer, which I greatly cherish and appreciate.
People respect me and my opinion, I receiving a lot of questions about where to play poker, how much deposit made, which rooms are safe to play and etc.
Facebook page
Also I have my blog facebook page, with 3000+ people community:  https://www.facebook.com/PokerGuru.lt?fref=ts
My fan page has a very good accessibility indicators. Naturally  my  post reach sometimes exceeds 100% of the audience (where facebook average is ~ 15%). The key is simple to keep good communication and good relationship with my fans 😉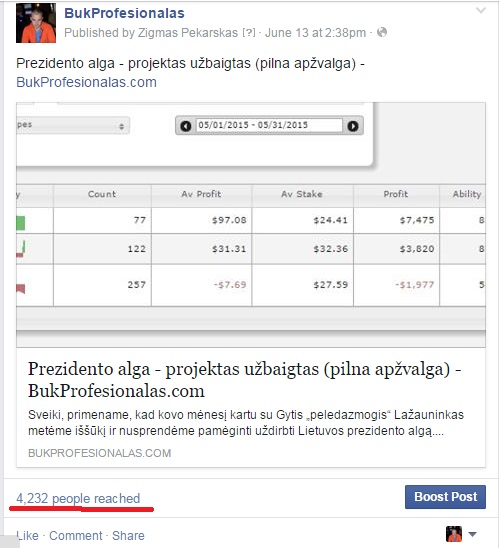 So if you have questions, please contact I will be happy to answer.
Skype: Brilijant
mail: pekarskas@gmail.com